What is Nativity?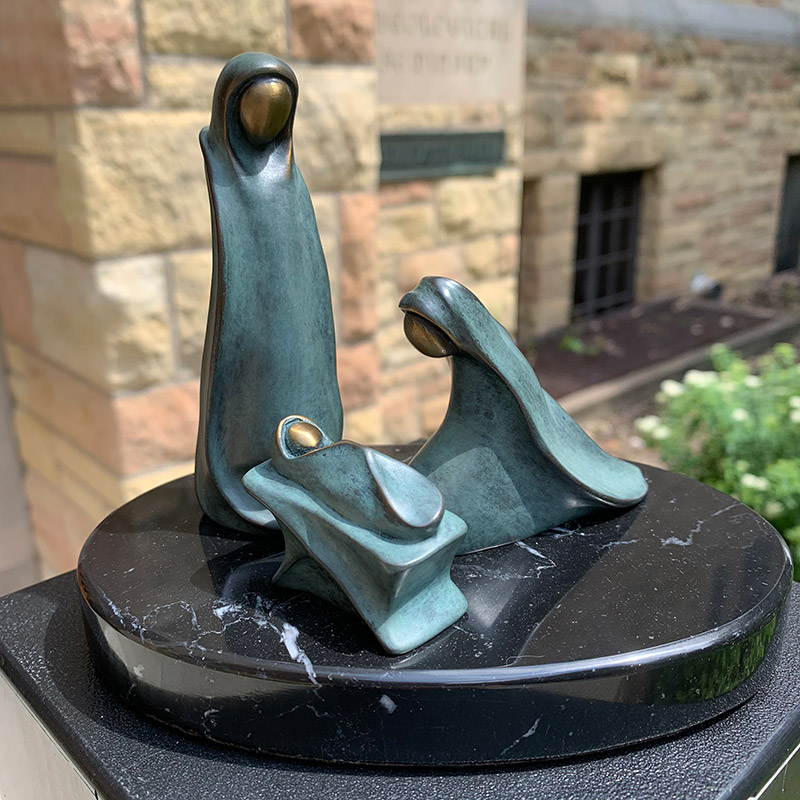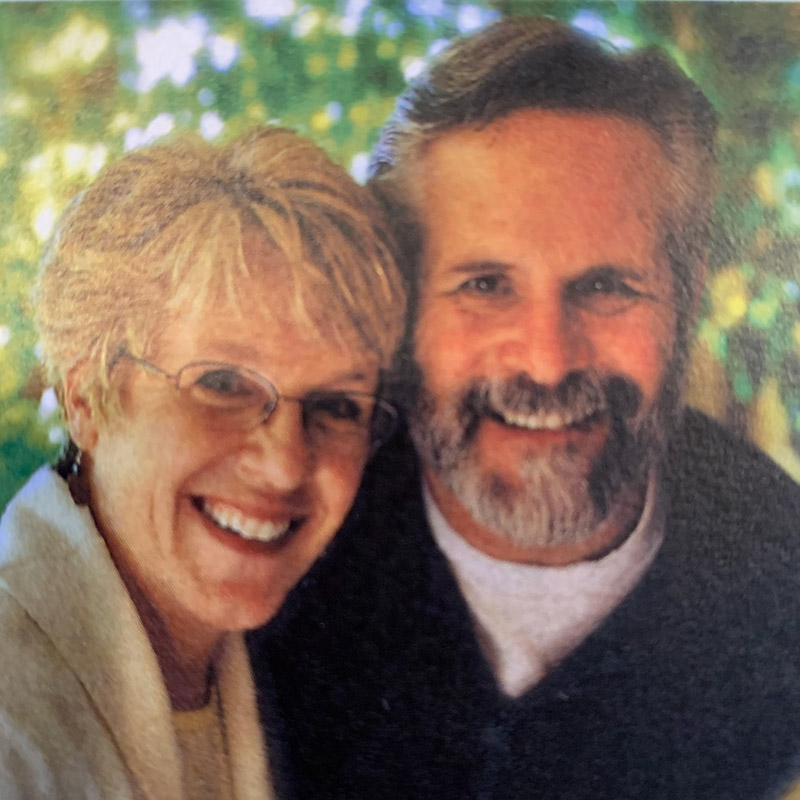 The Art
Nativity is a work of art intended for permanent display, with no title plate to detract from the beauty of the piece. Nativity was chosen for the Heritage Society at Luther Seminary because it best expresses the common heritage of the three seminaries that merged to create Luther Seminary: Augsburg, Northwestern, and Luther Theological Seminaries.
Nativity, cast in the lost wax process, is a bronze sculpture on a black marble base and is reserved exclusively for members of the Heritage Society at Luther Seminary. It will never be offered for commercial sale. Because of the many steps of handiwork involved in the casting and finishing of each piece, no two sculptures will be ever exactly alike.
The Artists
Todd and Nadine Weber reside in the foothills of the Santa Maria Mountains, twenty miles northwest of Prescott, Arizona, in the home built with their own hands. A log cabin nearby serves as their studio where they create a variety of sculpture and jewelry designs. They have worked primarily in mediums such as bronze, silver, semiprecious stones, and exotic hardwoods. Their work has been sold in several galleries and commissioned by various organizations throughout the country.